Indian Attars
The traditional Indian attars are highly volatile aromatic components that are used for superior fragrance applications. At Avi Naturals we manufacture authentic Indian attars from highest quality extracts. Our products could be excellent blends for essential oils and cardinal bases for cosmetic formulations. Due to our strong commitment for quality we have been established as leading perfume makers of India. We carry a proficient team that taps the abundant natural resources for producing 100% pure and authentic attars.
Our company manufactures array of quality products that are true to Indian soil and offer you the best redolence. By following unparalleled processes of production and packaging, we strive to capture the true essence of nature. We completely believe in providing the best to you though honest means.
Showing 1–30 of 41 results
Select Your Currency
Share a word
Subscribe to our e-mail newsletter to receive updates.
Our Certifications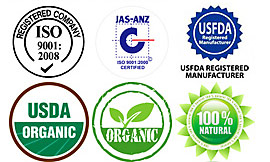 Industries We Serve
Satisfaction Guaranteed!!