Natural Cosmetic Butters
Ever wondered, why women of older civilizations are still remembered and highly attributed for their beauty? The secret to their ever glowing and young looking skin always remained elusive until Ayurveda and Aromatherapy unveiled the miraculous uses of natural butters in their therapeutic methods.
Natural butters like Cocoa Butter, Kokum Butter etc are a great way for pampering your skin and keeping it young for many years. Today almost every beauty product in cosmetic industry involves these butters as main ingredients.
At Avinaturals, we provide a vast range of natural and organic butters in differing sizes to be used for business purpose and personal needs. Our current range of natural cosmetic butters includes Cocoa, Kokum, Shea and Mango butter. All these butters are extracted using the expeller pressing techniques, and only the proper harvesting times are chosen to extract the raw butter form.
These natural cosmetic butters are rich in antioxidants and vitamins that deeply nourish the skin by providing deep moisturizing and healing any kinds of ailments. These butters can be melted to form oils and then blended with other essential oils to create innovative cosmetic products. Even if you don't know how to create a unique beauty product, you can melt and whip them into luscious matter and apply straightaway onto your skin.
Though, each butter has its own unique properties and specific uses, but all of them pamper your skin and hair, and make you look young and beautiful.
Showing all 4 results
Select Your Currency
Share a word
Subscribe to our e-mail newsletter to receive updates.
Our Certifications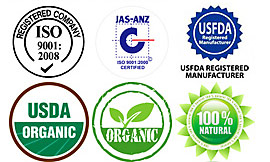 Industries We Serve
Satisfaction Guaranteed!!