Oleoresins
Oleoresins are oil based solutions that are equally as good as the hydrosols. In case of oleoresins, besides the nutrients included in them, the oils are also helpful to the skin, adding extra nutrition to the body.
Among the oleoresins that we are offering online are the ajowan seed, cardamom (big and small), black pepper, cassia bark, coriander, clove bud and fenugreek. Due to their aroma and specialty, they have gained great importance among the buyers. Then there are more to add to the list, like garlic, ginger, mace, nutmeg, onion and turmeric oleoresins. While some of them are more effective as oleoresins than as hydrosols, a few are available only in the form of oil solution.
They are good to the skin and specific in action. They carry typical aroma that make them highly rejuvenating. They are easily applicable, and more importantly, they can be applied during daytime too. Unlike the hydrosols that are preferably applied at night, the oleoresins can withstand the Sunlight to a better extent, and thus, can be applied during daytime too before taking bath.
Showing all 28 results
Select Your Currency
Share a word
Subscribe to our e-mail newsletter to receive updates.
Our Certifications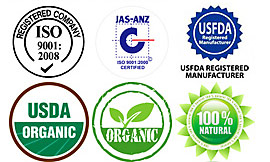 Industries We Serve
Satisfaction Guaranteed!!