Mint Oils
Mint oils can be used to add a minty flavor to beverages, add mint flavor to varied different food items, including chocolates and icing. We at Avi Naturals manufacture and supply a wide range of mint oils for our clients. As one of the dependable and top notch traders, we always try to deliver the products at competitive prices and as per the packaging needs of clients.
Being recognized as one of the leading company for chemical exports with some quality manufacturing experience, we deal in cultivation and distillation of Mint Oil products. Avi Naturals is the best Manufacturer and Exporter of Mint products, Natural Essential Oils, Carrier Oils and Traditional Indian Attars etc. All our exclusive product range has earned international acclamation.
Showing all 5 results
Select Your Currency
Share a word
Subscribe to our e-mail newsletter to receive updates.
Our Certifications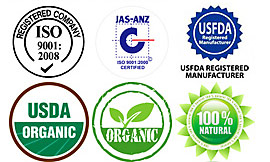 Industries We Serve
Satisfaction Guaranteed!!